What Our Clients Are Saying
KCD Web Services ​partnered with our HR consulting team to deliver a website for Higher Talent Inc. (HR Solutions) that personifies our brand, market positioning, and design style preferences. We are so pleased with the end result of our website that our only regret is that we did not engage Kathy earlier to take our website to the next level.
Kathy's professionalism and high level of customer service make her a pleasure to work with; and her genuine interest in helping her clients succeed in their on-line efforts is very apparent and sincere. The training that accompanied the website launch, along with Kathy's knowledgeable and relaxed one on one coaching on how to use word press, as well as maximize our social media efforts has proven very valuable. Already, we have seen the number of hits on our website increase; and our volume of leads dramatically increase.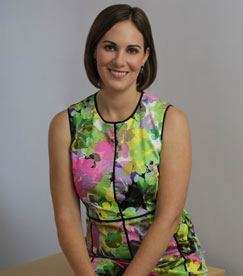 Susan Power
Higher Talent Inc.
Before KCD Web Services redesigned & rewrote my website we had a very uninspired website. Since utilizing their services, our website traffic has grown exponentially. I give full credit to Kathleen & KCD Web Services for all the great work they've done.
Steve Morey
Clean Air Solutions
When Kathleen created and designed my website for me, she really took the time to make it look and feel like mine. Not only did she understand the way I wanted it to feel, she added her own ideas to make it even better than I could ever have imagined. Her professional attitude and creative genius makes me look good!!
Nanci Barton
The Rising Phoenix
KCD Web Services came in like a knight in shining armor when I needed to re-do my website. Kathleen took over all the technical details, suggested a number of ways to improve my site and cleaned up my design. She was flexible and easy to work with, providing me with a detailed "crib sheet" for making ongoing changes (since I was on a budget and wanted to do my own web maintenance) and has since been incredibly responsive when I have questions or need help.
Robin Hardman
Robin Hardman Communications
IPMA-Canada engaged KCD Web Services to design and deliver an attractive hip website that would market our association, enable members only and executive members access, allow for registration and control of professional development events and of course connect us to social media. We are very impressed with the quality work that KCD Web Services has been able to do for us. The service delivery was superior and most of all, Kathleen understood our needs, designed a plan based on those requirements and delivered a superior product that our National Executive, Chapter Executives and general membership are very pleased with. We would recommend Kathleen's work and her competent staff to anyone who is looking for a firm that delivers on customer service and is patient and understanding with clients.
Glenn Saunders


IPMA-AIGP
Kathleen reached into my imagination and pulled out the website I had envisioned. She is intuitive and creative and works alongside her clients until total satisfaction is achieved."
Richard Michael Fox
Countertenor